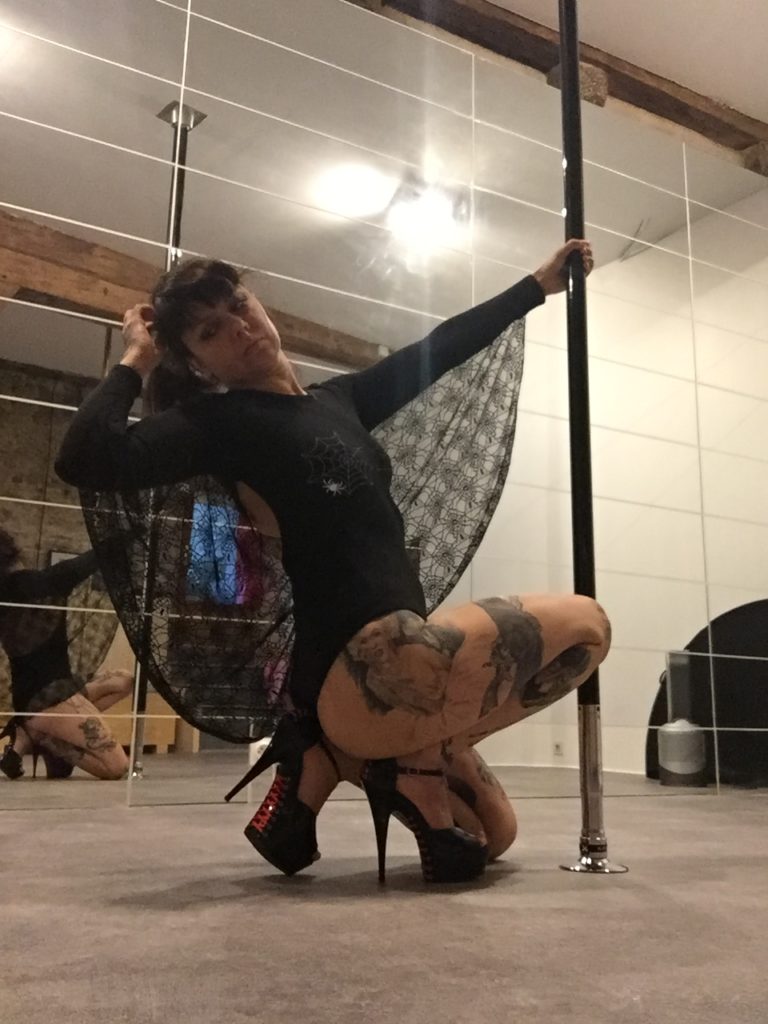 In Vertical Fit, you can practice during Pole Choreo during which you will learn a
choreography with movements previously learned in class.

Please note: if you wish to participate in the Pole Choreo, you have to take regular technical courses!
Indeed, Pole Choreo is not a technical course but a choreographed course, so the figures are not explained technically or very briefly.
In this class, we learn a choreography that will mix dance and sexy poses, on and
around the pole
Platform heels are not mandatory.
The course is generally open from the beginner level in pole dance (see more details on a case by case basis in the schedule).
This Pole choreo class is scheduled on a regular basis in rotation with the themed courses which change every week.
Oufit:
Platform heels are not mandatory.
If you don't have heels, pack socks.
If you have heels, the soles should be clean.
Provide knee pads or gaiters to protect your knees.